Up for grab is a set of rare and hard to get tacho dash for the Colt Lancer LB.
This set was off a JDM equivalent of the Lancer LB.
No, it is not Lancer LC Coupe/Celeste cluster.
It consists of the main cluster (speedometer and tachometer) and a set of smaller gauges
(fuel and temperature gauges. There should be a voltmeter also but was already missing
when I got hold of this set).
Also included is a two-gauge pod to house the voltmeter and a gauge that takes your fancy.
All the wiring harnesses are there including a rear screen demister switch.
The face of the main cluster gauges have surface rust. Probably due to water vapour that
gets inside. There's no trace of water getting inside though. So this need to be redone.
I've seen people actually turn the colour of the face from black to another colour but I don't
know how it was done but it's possible, without touching the original white letterings.
I'm treating this set as a junk as I have not tested it. A junk that is worth saving due to its
rarity.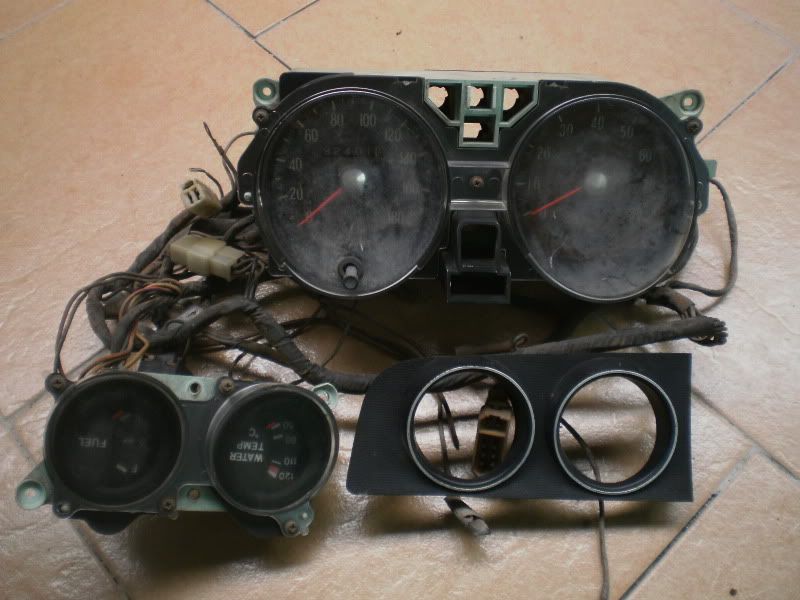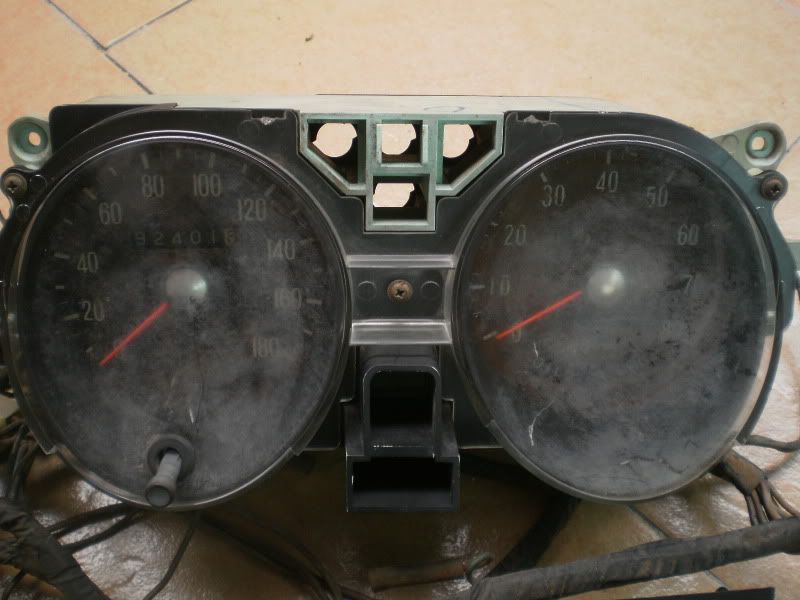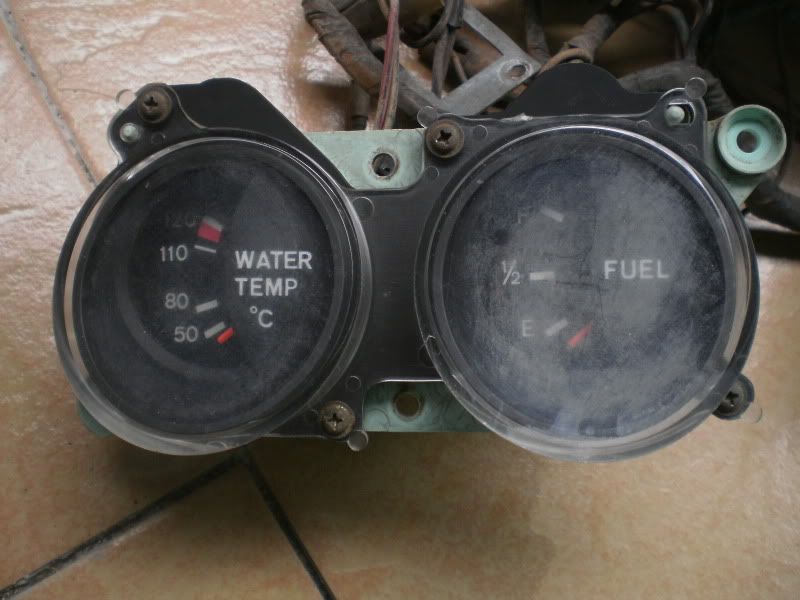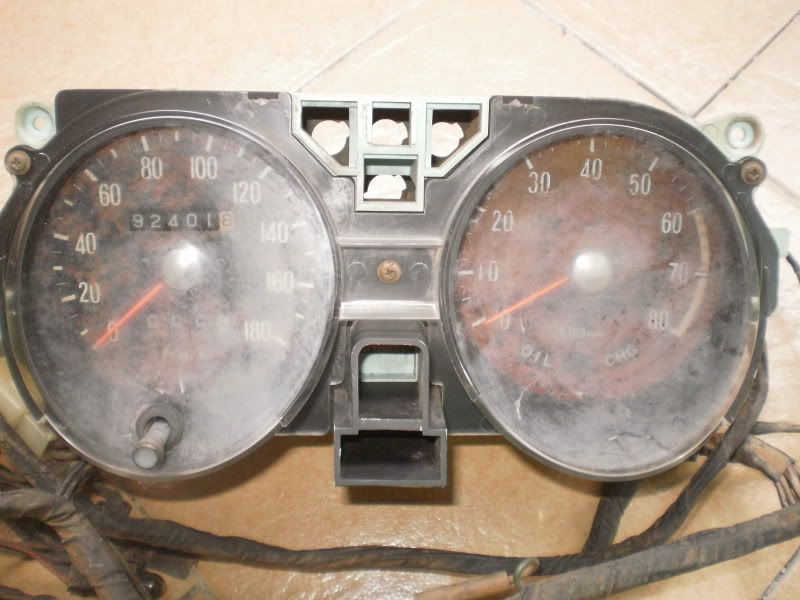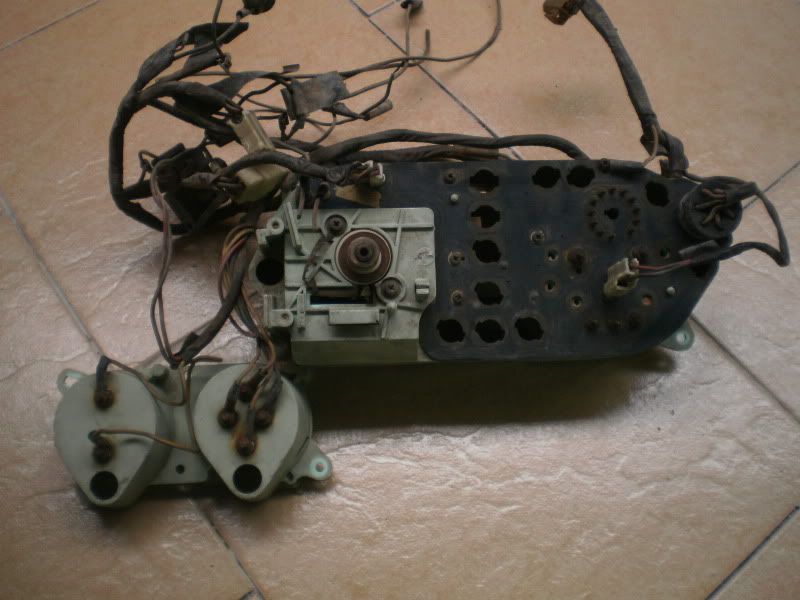 Shipping to Australia by airmail is AU$23. To other countries please ask.
Payment by Paypal only please.
P/S: I do have the garnish/cover/trim but it is obviously expensive to ship and you can use your old one.